A selection of closely-guarded recipes from the Delectable Delights café in Serenity Bay
---
Danni's Version of Apple or Peach Cobbler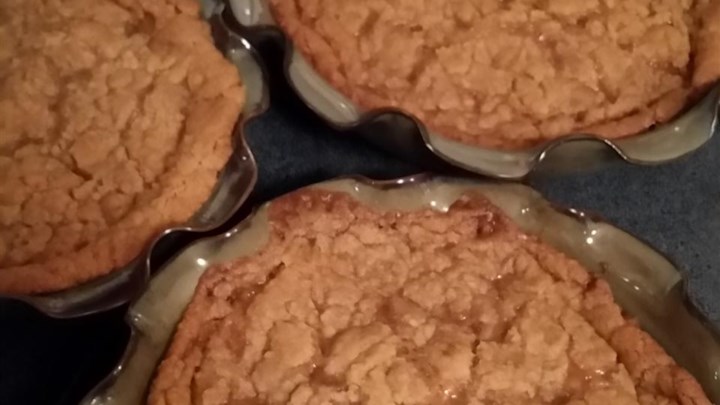 When I decided to make a cobbler, I wanted it done my way. So, I combined three recipes and this is what I came up with
Ingredients
1 (16 ounce) package frozen peach slices

2/3 cup white sugar

1/2 cup water
Use half for bottom crust/save half for topping
1 cup all-purpose flour

1/2 cup milk

1 1/2 teaspoons baking powder

1/4 teaspoon salt

Mix and set aside half the mixture then add

1/2 cup white sugar

Use this portion as the bottom crust
Mix the other half of the mixture with brown sugar 1/2 cup or to taste

Spread on top of the cobbler
              Bake at 350 degrees for 40 – 60 minutes.
---
Blueberry Sour Cream Coffee Cake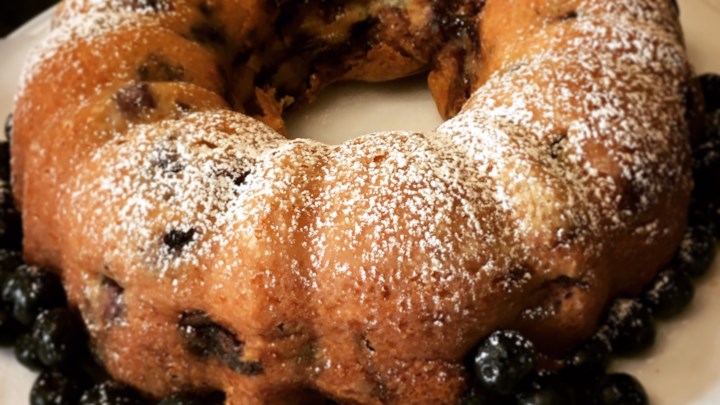 Ingredients
1 cup butter, softened

2 cups white sugar

2 eggs

1 cup sour cream

1 teaspoon vanilla extract

1 5/8 cups all-purpose flour

1 teaspoon baking powder

1/4 teaspoon salt

1 cup fresh or frozen blueberries

1/2 cup brown sugar

1 teaspoon ground cinnamon

1/2 cup chopped pecans

1 tablespoon confectioners' sugar for dusting
---
Caramel Apple Cheesecake
Ingredients
CRUST

1 cup finely ground gingersnap cookie crumbs (about 24 to 28 cookies)

1/2 cup finely chopped toasted pecans

1/4 cup butter, melted

2 tablespoons light brown sugar

Vegetable cooking spray

FILLING

2 (8-oz.) packages cream cheese, softened

3/4 cup firmly packed light brown sugar

1 large egg

1/4 teaspoon apple pie spice
TOPPING

3 pounds tart apples (such as Granny Smith), peeled and cut into 1/2-inch-thick wedges

1/3 cup firmly packed light brown sugar

1 tablespoon butter

2 tablespoons apple jelly
---
Ginger-Peach Shortbread Cobbler
http://www.myrecipes.com/recipe/ginger-peach-shortbread-cobbler
Ingredients
1 cup butter, softened

1/2 cup loosely packed light brown sugar

1/8 teaspoon kosher salt

2 1/4 cups plus 3 Tbsp. all-purpose flour, divided

1 (1/2-inch) piece fresh ginger, peeled

3/4 cup turbinado sugar, divided

7 to 9 medium-size peaches (such as 'Elberta'), halved

2 tablespoons fresh lemon juice

1 large egg white, lightly beaten

2 teaspoons granulated sugar
---
FROM FOOD TO LOVE
White chocolate and strawberry meringue cake
http://www.foodtolove.com.au/recipes/white-chocolate-and-strawberry-meringue-cake-10813
Ingredients
6 

egg whites, at room temperature

3/4 cup 

caster sugar, plus 3/4 cup extra

1 cup 

desiccated coconut

1/2 cup 

plain flour

100 g 

unsalted butter, melted, cooled

3 cups 

thickened cream

150 g 

white eating chocolate, grated, plus 50 g extra

500 g 

strawberries, sliced, plus 250 g extra, quartered

icing sugar, to dust
---
Coffee Bars by Rosina at All Recipes
(Click on the picture to read the article)
---
What is French Roast coffee?
(Click on the picture to read the article)
---
Tiramisu
(Click on the picture to see the recipe)
---
Raspberry-White Chocolate Scones from Pastry Affair
(Click on the picture to see the recipe)
---